Term: Yearlong 2018–19, September 4–May 24
Target Grade Levels: Grades 9–10; 11th–12th graders welcome (see placement details below)
Instructor: Mrs. Rebecca Jekel
Schedule: M/W/F 12:30 p.m. EST, 60–75 min.
Price: $695.00
This course offers a study of geometry through the lens of Euclid's epic work, the Elements. This text is not only a staple of Western thought, but also a work of art that presents the core of modern geometrical theorems and their proofs with creativity and insight. In this course, students will study the art of proof-writing and deductive reasoning; explore and apply theorems about triangles, parallelograms, circles, and magnitudes; and exercise their own creativity in combining Euclid's geometry with modern algebra to solve problems and prove new theorems. This course is designed to increase students' understanding of geometrical principles and expose them to the historical narrative from which modern geometry arose, as well as to strengthen their skills as independent mathematical thinkers.
Placement:
This course is designed for students who have successfully completed a full study of Algebra 1.
Scholé Academy administers placement exams in order to get to know each student and find the best learning environment for him or her, as we seek to educate our students well and wisely. Students are asked to complete a placement exam either before or after registration. Registration is finalized when the student's placement exam has been returned by the course instructor with placement confirmation.
Download the placement exam for Geometry here.
High School Credit: This course is the equivalent of one high school credit in mathematics.
Syllabus: Download the 2018–19 course syllabus here.
*Required Materials: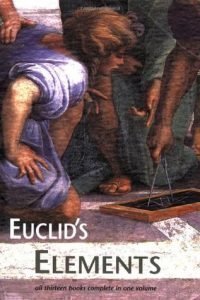 Digital tablet, such as this one from Amazon. (NOTE: Using a digital tablet in class allows students to more fully engage the course content by working out math problems on the digital whiteboard. We recommend the Wacom Intuos tablets, though similar products may be used.)
Compass and straight edge
Notecards
Notebook or notebook paper with folder/binder
Pencil and red pen
Graph paper
*Required materials are not included in the purchase of the course.
Rebecca Jekel is a graduate of the Templeton Honors College at Eastern University in Pennsylvania, where she earned a double major in mathematics and PPE (philosophy, politics, and economics). Upon graduation, Rebecca moved to Phoenix, Arizona, where she taught high school mathematics at a classical school for several years. This experience gave her a deeper appreciation for both the challenge of teaching and the beauty of mathematics. In the fall of 2017, she moved back to Pennsylvania, where she and her husband currently reside. As she continues her career as a classical high school mathematics educator, Mrs. Jekel is thankful to be doing work that is beautiful, challenging, and rewarding.
Computer: You will need a stable, reliable computer, running with processor with a speed of 1 Ghz or better on one of the following operating systems: Mac OS X with MacOS 10.6 (Snow Leopard) or later; Windows 8, 7, Vista (with SP1 or later), or XP (with SP3 or later). We do NOT recommending using an iPad or other tablet for joining classes. An inexpensive laptop or netbook would be much better solutions, as they enable you to plug an Ethernet cable directly into your computer. Please note that Chromebooks are allowed but not preferred, as they do not support certain features of the Zoom video conference software such as breakout sessions and annotation, which may be used by our teachers for class activities.
High-Speed Internet Connection: You will also need access to high-speed Internet, preferably accessible via Ethernet cable right into your computer. Using Wi-Fi may work, but will not guarantee you the optimal use of your bandwidth. The faster your Internet, the better. We recommend using a connection with an download/upload speed of 5/1Mbps or better. You can test your Internet connection here.
WebCam: You may use an external webcam or one that is built in to the computer.
WebCam Recommendations: Good (PC only) | Best (Mac and PC)
Headset: We recommend using a headset rather than a built-in microphone and speakers. Using a headset reduces the level of background noise heard by the entire class.
Headset Recommendations: USB | 3.5mm
Zoom: We use a web conferencing software called Zoom for our classes, which enables students and teachers to gather from around the globe face to face in real time. Zoom is free to download and easy to use.


To download Zoom:
Visit zoom.us/download.
Click to download the first option listed, Zoom Client for Meetings.
Open and run the installer on your computer.
In August, students will be provided with instructions and a link for joining their particular class.
Digital Tablet: Using a digital tablet in class allows students to more fully engage the course content by working out math problems on the digital whiteboard. We recommend using a Wacom Intuos tablet like this one, though similar products may be used.
from Classical Academic Press