Term: Yearlong 2018–19, September 4–May 24
Target Grade Levels: Grades 7–8; 9–12 graders welcome
Instructor: Dr. Fransell Riley
Schedule: T/Th/F 11:00 a.m. EST, 60–75 min.
Price: $695.00
The objective of a Pre-Algebra course is to serve as a transition from arithmetic to algebra. Students will build upon skills learned in arithmetic and begin to learn algebraic concepts. Guided by the instructor, students will develop fluency in working with rational numbers and integers; explore relationships between fractions, decimals, and percents; and develop competency in algebraic expressions, linear equations, polynomials, and inequalities. Course content will also include problem-solving, geometry, data analysis and prediction, and graphing. Students will explore connections between math and everyday applications through problem-solving and hands-on activities. Students will be required to demonstrate understanding through oral discussions and written explanations, and by working problems numerically.
This pre-algebra course focuses not only on mathematical concepts but also on deductive problem solving skills. Consequently, the course serves an excellent preparation not only for further mathematical studies but also for the study of formal logic, such as Scholé Academy's Formal Logic: Discovery of Deduction course.
Placement:
This course is designed for students who have successfully completed a robust arithmetic curriculum.
Scholé Academy administers placement exams in order to get to know each student and find the best learning environment for him or her, as we seek to educate our students well and wisely. Students are asked to complete a placement exam either before or after registration. Registration is finalized when the student's placement exam has been returned by the course instructor with placement confirmation.
Download the placement exam for Pre-Algebra here.
High School Credit: This course is the equivalent of one high school credit in mathematics.
Syllabus: Download the 2018–19 course syllabus here.
A word from course instructor, Dr. Fransell Riley, on teaching math classically:
When teaching mathematics, my main goal is to infuse students with a passion and eagerness to excel in their study of math. I attempt to connect math to everyday applications, putting math into context with the world around them, taking their learning beyond simply memorizing algorithms, and helping them to understand not only how but why. I encourage students to learn to embrace the challenge and frustration presented by mathematics. I believe that mathematics is suited perfectly for a classical teaching approach. It provides the perfect forum for the students to develop the virtues of patience and perseverance: patience in accepting the struggle that they encounter while learning a new concept, and perseverance to endure the mistakes and uncertainty that take place while mastering a concept. Mathematics also serves as a constant reminder that sloth and pride (represented by attempting to skip steps while working a problem, failing to work in a neat and orderly fashion, or working too quickly) will surely lead to failure. Students between 6th and 9th grade are in a precarious stage of their mathematics development. Mathematics begins its transition from the concrete to the abstract. The foundation, upon which the remainder of their mathematics success will depend, is being laid. My passion is fueled by joining students in establishing this foundation during this precarious transition. When they leave my class, I hope that I have helped them to build the resilience, work ethic, and confidence that they will need to face the challenges awaiting them in future.
*Required Materials:
Glencoe Pre-Algebra, 2008 edition  (NOTE: that the instructor has chosen the 2008 edition for this course. While there is a newer edition available, the core content has not changed, and the 2008 edition can be purchased at a much lower price.)
Digital tablet, such as this one from Amazon. (NOTE: Using a digital tablet in class allows students to more fully engage the course content by working out math problems on the digital whiteboard. We recommend the Wacom Intuos tablets, though similar products may be used.)
Three-ring notebook
Notebook paper
Three sharpened pencils with erasers
Five dividers
Graph paper
Protractor
Drawing compass or bullseye compass
Manipulatives (print on card stock or laminate; digital file will be provided)
*Required materials are not included in the purchase of the course.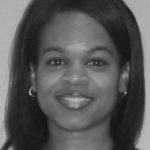 Dr. Fransell Riley spent most of her career working as a quantitative analyst. She earned her Ph.D. in Mathematics from the University of Texas at Arlington with every intention of remaining in Corporate America. Though she enjoyed her work, she ultimately responded to an internal call to pursue a passion for educating students, including her own children. Fransell has taught math and science to students of all ages from elementary school to college. While teaching, she noticed that her natural teaching style aligned almost perfectly with the concepts of Classical education. She takes a holistic approach to teaching and involves her students in discussions aimed at developing a deeper understanding of the concept being taught with the desire that student learning extend beyond memorizing algorithms. Fransell has a passion for mathematics and seeks to share that passion with the next generation. Beyond math, Fransell enjoys spending time with her husband and two sons. They are all athletes and nature lovers; they enjoy participating in sports, hiking, exploring nature, and traveling. When they aren't enjoying God's creation, you can find them indoors reading or watching reruns from the Star Trek series.
Computer: You will need a stable, reliable computer, running with processor with a speed of 1 Ghz or better on one of the following operating systems: Mac OS X with MacOS 10.6 (Snow Leopard) or later; Windows 8, 7, Vista (with SP1 or later), or XP (with SP3 or later). We do NOT recommending using an iPad or other tablet for joining classes. An inexpensive laptop or netbook would be much better solutions, as they enable you to plug an Ethernet cable directly into your computer. Please note that Chromebooks are allowed but not preferred, as they do not support certain features of the Zoom video conference software such as breakout sessions and annotation, which may be used by our teachers for class activities.
High-Speed Internet Connection: You will also need access to high-speed Internet, preferably accessible via Ethernet cable right into your computer. Using Wi-Fi may work, but will not guarantee you the optimal use of your bandwidth. The faster your Internet, the better. We recommend using a connection with an download/upload speed of 5/1Mbps or better. You can test your Internet connection here.
WebCam: You may use an external webcam or one that is built in to the computer.
WebCam Recommendations: Good (PC only) | Best (Mac and PC)
Headset: We recommend using a headset rather than a built-in microphone and speakers. Using a headset reduces the level of background noise heard by the entire class.
Headset Recommendations: USB | 3.5mm
Zoom: We use a web conferencing software called Zoom for our classes, which enables students and teachers to gather from around the globe face to face in real time. Zoom is free to download and easy to use.


To download Zoom:
Visit zoom.us/download.
Click to download the first option listed, Zoom Client for Meetings.
Open and run the installer on your computer.
In August, students will be provided with instructions and a link for joining their particular class.
Digital Tablet: Using a digital tablet in class allows students to more fully engage the course content by working out math problems on the digital whiteboard. We recommend using a Wacom Intuos tablet like this one, though similar products may be used.
from Classical Academic Press